The Public Education Foundation and Teachers Mutual Bank have today announced that Alanah Andrews, of Traralgon College is this year's recipient of the Public Education Foundation's Teachers Mutual Bank Victorian Mid-Career Scholarship.
This scholarship supports public school teachers in Victoria who have been teaching for between five and fifteen years, with Teachers Mutual Bank providing $10,000 for professional development activities of the scholar's choice.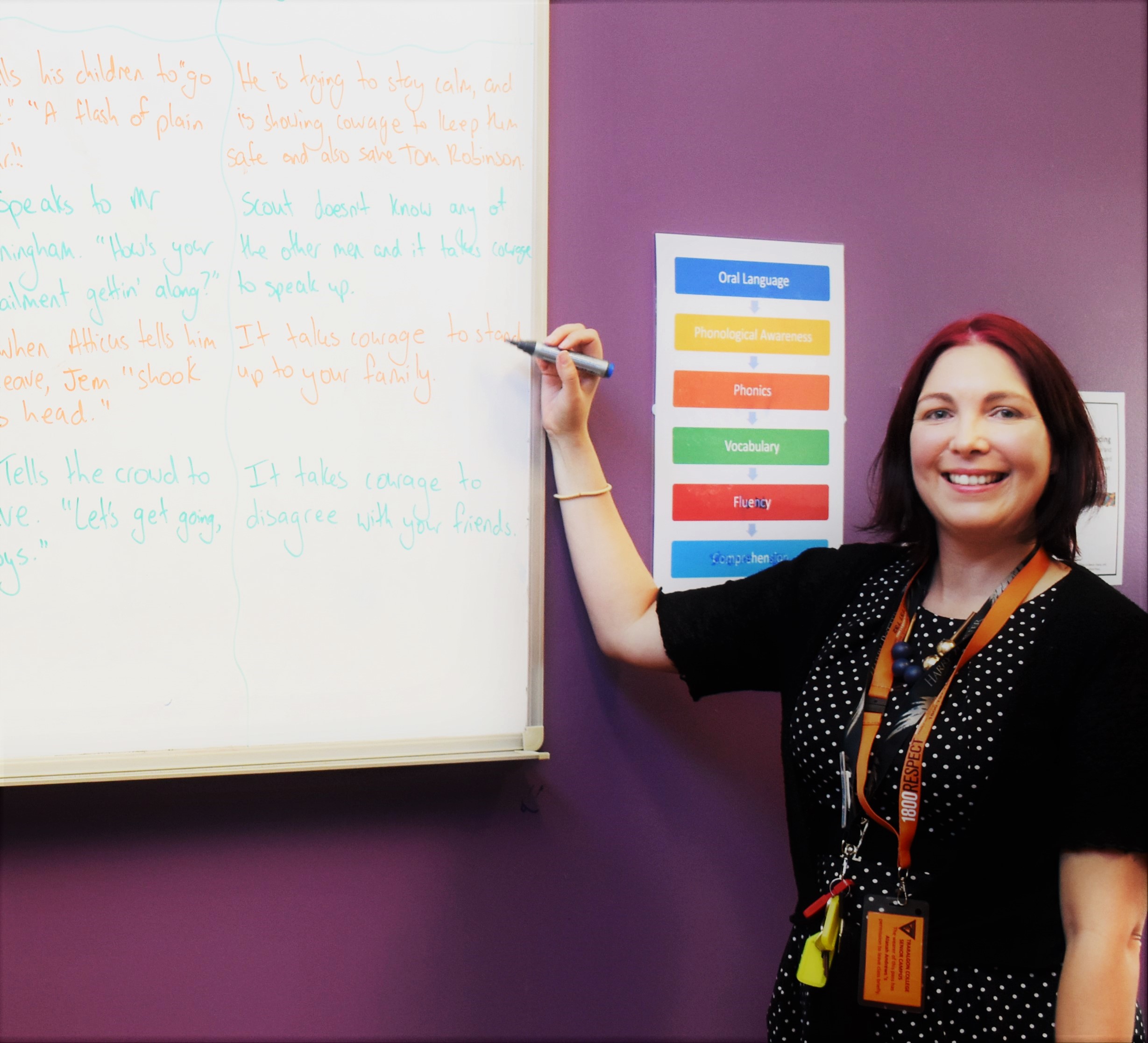 Alanah is in her seventh year of teaching after being accepted as an associate of the Teach for Australia Leadership Development Program in 2015. She is currently a VCE English Teacher and is also a literacy improvement teacher through the Middle Years Literacy & Numeracy Support (MYLNS) program. This year Alanah took on the role as head of the Traralgon College English department.
Nichole Banks, Chief Marketing Officer, Teachers Mutual Bank, said: "Alanah Andrews is an exemplary Victorian teacher who has demonstrated a deep moral purpose to help students learn in her work as an English teacher. Alanah is passionate about making sure every student succeeds, and is excited to extend her teaching skills through continued professional development. Mid-career teachers are vital to the education industry, and we are delighted to support Alanah in reaching new professional heights."
"Nowhere in Australia did teachers face tougher challenges during 2020 than in Victoria. With her commitment to literacy improvement and her care for her students' future pathways, Alanah has demonstrated that she is amongst the very best of this professional cohort." David Hetherington, Public Education Foundation's Executive Director, said. "We are excited to be able to support Alanah with her professional learning goals."
"I am incredibly grateful to have been selected as a recipient of the Teachers Mutual Bank Victorian Mid-Career Scholarship. I have reached the stage in my career where I wish to undergo further post-graduate training to enhance my teaching practice, however without this scholarship I would not be in the financial position to pursue this on my own. The Teachers Mutual Bank Victorian Mid-Career Scholarship will allow me to undertake advanced coursework in an area I am extremely passionate about: Literacy Education. Our students all need to be leaving school with excellent reading and writing skills so that they are well-equipped to pursue their future pathway." said scholarship winner Alanah Andrews.
Teachers Mutual Bank (TMB) came to life in 1966 when a group passionate teachers, with the shared vision to give educators and their families' better financial options, held their first meeting as a credit union. Over 50 years on TMB has grown to one of the largest mutual banks in the country with over $9 billion in assets and over 210,000 members. However, one thing has remained constant, the Bank's commitment to supporting its members and creating opportunities for teachers and the education community to flourish. Teacher's Mutual Bank
The Public Education Foundation is a not-for-profit organisation dedicated to providing life-changing scholarships to students and educators in public education, and enhancing the value and reputation of public education. Public Education Foundation