Workplace Giving – convenient way to make a difference
Education has the power to change lives.  There are many young people in public education who could achieve more in a whole range of fields if they are given just a little help, and there are many people who would like to help but don't know how.
Public Education Foundation supports students who without extra help, will struggle to reach their full potential.  We focus on removing barriers to achievement created by social and economic disadvantage.
We also support teachers and principals in our public schools.  We provide scholarships for teachers and principals so they can access professional development on offer at universities around the world.  Quality teaching and leadership lead to better education outcomes for our young people.
Signing up with your employer for regular giving is a very convenient way to make a difference!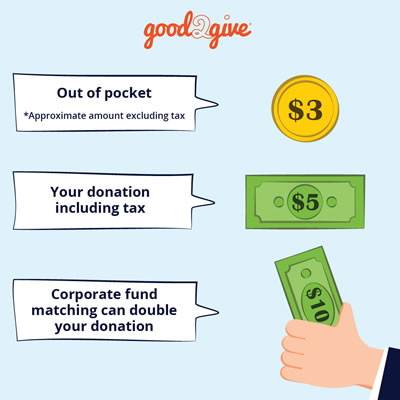 What is Workplace Giving?
Workplace Giving is a simple, tax-effective way to make regular donations directly from your pay. It allows you to reduce the amount of tax you pay because it comes out of your pre-tax salary.  The tax benefit is immediate with no receipts to collect or to submit at the end of each financial year.
There are companies that match what their employees donate to their chosen non-profit organisation. Your donation could actually be doubled. Ask your company about it!
Workplace Giving benefits the Public  Education Foundation as it allows us to plan our scholarship program in advance because we know how much funding we will receive each month.
Workplace giving also allows you to make a real difference to the lives of students by giving affordable amounts each pay cycle. You can sign up with your employer for as little as $5 per pay cycle. The minimum may vary subject to company rules and arrangements.
Public Education Foundation is registered with Benevity and Good2Give.
Would you like to know more? Send questions to miriam@publiceducationfoundation.org.au  Fundraising and Communications Manager