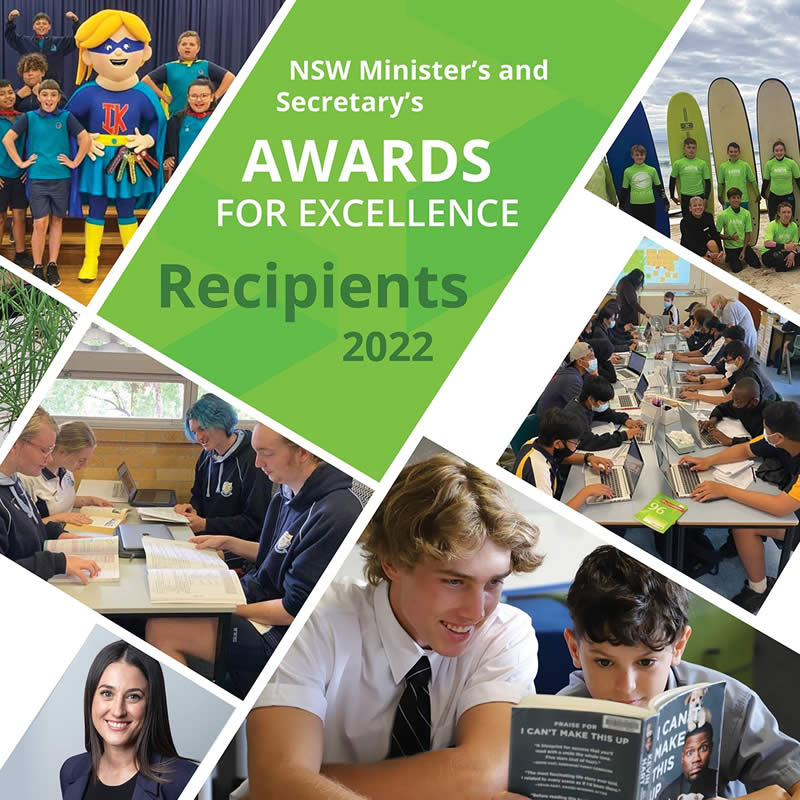 Students, teachers and parents have been acknowledged for their outstanding achievements, resilience and contribution to public education at the 2022 NSW Minister's and Secretary's Awards for Excellence.
Minister for Education and Early Learning Sarah Mitchell said the 128 awards showcase schools with innovative programs for literacy, numeracy, science, student wellbeing and community partnerships, including a combined award for the 12 primary and secondary schools involved in the Rivers Academy of STEM Excellence in the flood-affected Northern Rivers region.
"It is such a privilege to celebrate so many positive and diverse achievements right across the State that highlight the excellence in our public schools," Ms Mitchell said.
Forty Year 12 students received Minister's Awards for Excellence in Student Achievement for their efforts in academic, sporting, cultural and leadership fields, commitment to their school community and personal values.
"These students, along with their teachers and families, have faced many challenges this year and have achieved against the odds. They are remarkable role models," Ms Mitchell said.
NSW Department of Education Secretary Georgina Harrisson said the awards provided a snapshot of the outstanding initiatives occurring across the entire NSW public education system.
"The awards  reveal an ecosystem of innovative and collaborative teaching and learning," Ms Harrisson said.
"Many of the award winners learn and work in partnership with other public schools and their wider communities to lift outcomes for our students and ensure our schools and staff are also improving every year."
The winners were selected in the following categories:   
Minister's Award for Excellence in Student Achievement
Minister's Award for Excellence in Teaching
Secretary's Award for Excellent Service
Secretary's Award for an Outstanding School Initiative
Secretary's School Achievement Award
Public School Parent of the Year
Read the award citations on the Public Education Foundation website www.publiceducationfoundation.org.au
Photographs of award recipients are available on request.
MEDIA: Olivia Grey | 0491 372 996